"The purpose of Santiago Christian School is to produce alumni who are personas íntegras. We desire alumni to display growing maturity as disciples of Jesus by increasingly reflecting him in character, wisdom and influence."
Una vida dedicada al arte de la danza
September 06, 2021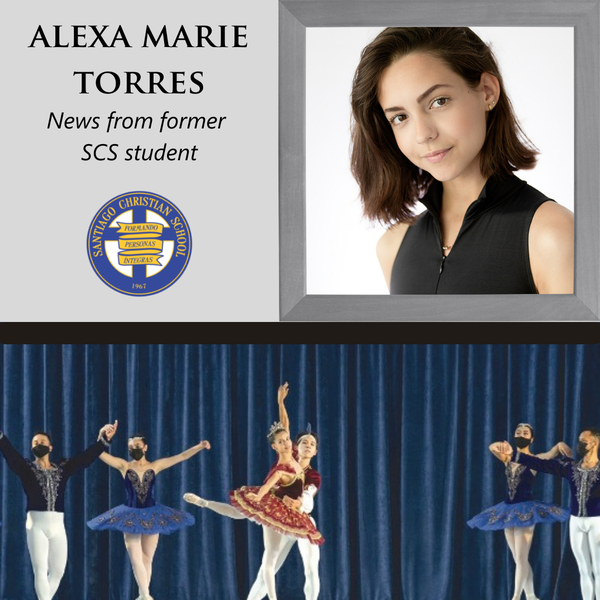 Former SCS student Alexa Torres was recently featured in La Información. Alexa was born in Santiago where she trained at her local ballet school, Ballet Clásico Santiago. In 2013, she earned gold in the first Dominican national competition, Premios Eladia de Cuello. Alexa left Santiago and SCS to move to Washington, D.C. to train at the Kirov Academy of Ballet. She has received numerous awards and has performed and competed internationally. In 2017 she began training at The Washington Ballet as a Trainee and was promoted into the company as an apprentice in 2020. Alexa will be performing in the Dominican Republic later this year. Alexa is the daughter of current SCS art teacher Ali Alvarez. The full article may be found at lainformacion.com.do.