"For where your treasure is, there your heart will be also."
Matthew 6:21
A Sound Investment
Your giving is a sound investment in the lives of students at Santiago Christian School. Any gift of any size supports our every day mission of Shaping the Lives of those who will Shape the Nation. Please see the responses to the questions below for information related to giving.
December 07, 2020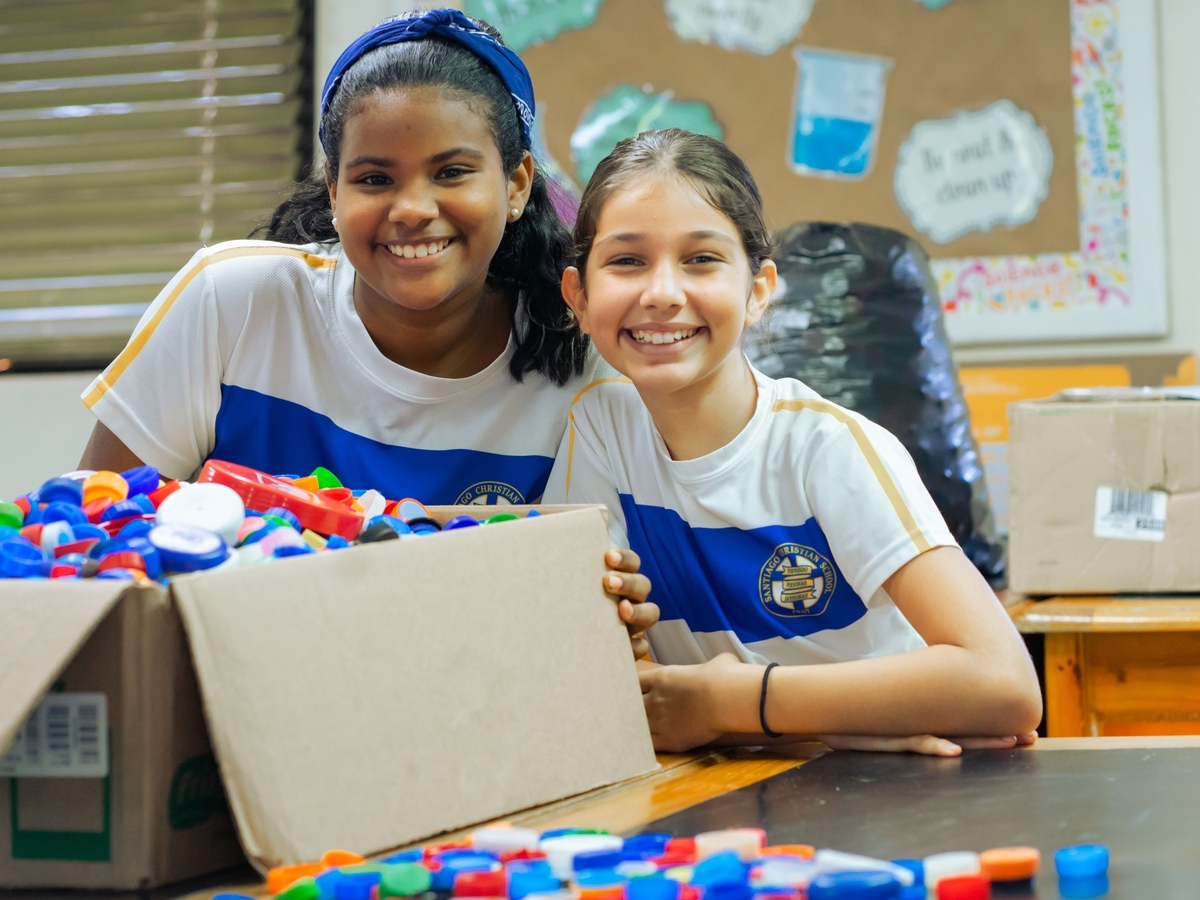 When Maria Fernanda (7th grade) transferred to Santiago Christian School, she did not know what to expect. Coming from a Spanish-speaking school to an English-language emersion experience, she was motivated to make lasting friendships with her peers. When reflecting on the transition, she noted, "Getting involved in sports and music really helped me find my place at SCS At SCS, I had the opportunity to participate in the Biznovator camp which was an amazing experience! I want to study Business Management, so it was a really wonderful opportunity. Over the years, the many extracurricular activities and opportunities have been the greatest part of my journey at SCS."
Santiago Christian School places a unique emphasis on servant leadership, and Maria Fernanda is already using her gifts and talents to serve others on campus. In the 5th grade, she helped establish the Middle School Leadership Team and has been elected to lead three years in a row. As a student leader, she takes her responsibilities very seriously and does her best to be an example of humility and integrity to everyone around her. One of her initiatives last year made a particular impact on the community: "Last year, I got to work with the other middle school leaders to do a fundraiser for children with cancer. We were able to collect over 16,000 plastic bottle caps, every 100 caps purchased one round of chemotherapy for children in the Dominican Republic. This really taught me that you are never too young to make a difference. It brought so much joy and hope to our campus, and it blessed people in need! Everyone can do something to help their community."
SCS is committed to equipping every student to be leaders in their community and to make positive impacts for Christ in the world. SCS is a place where every child can feel empowered to make a difference. As she reflected on her time at SCS so far and what makes SCS unique, Maria Fernanda said, "All of the teachers at SCS are kind. And they care about every student as a person. SCS is helping me develop all my passions, everything from music and business, to leadership and justice."
If you are interested in supporting our work here in Santiago, impacting young leaders for Christ, find out more!
December 01, 2020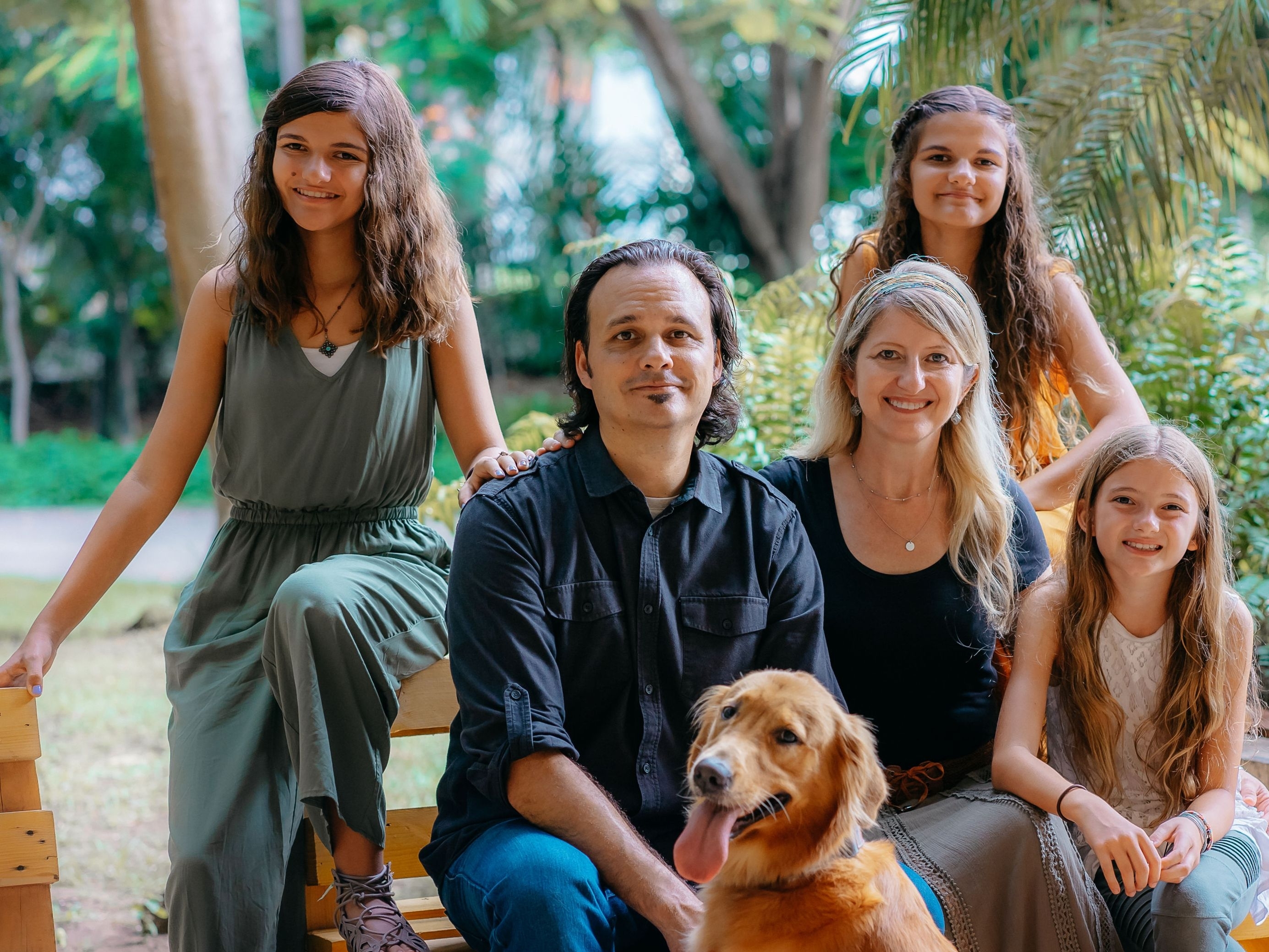 Vicki and Jeff Rogers were looking for the perfect fit when their family moved to the Dominican Republic in 2013. As the parents of two deaf children (Raena and Sophi), they wanted to choose a school as committed to their daughters' success as they were. And that is when they found SCS.
Today, Raena (10th grade), Sophi (10th), and Ella (5th) are thriving members of the SCS family thanks to the unique partnership between parents, faculty, and administration at our school. Vicki shared about how blessed she feels to have found a school community where "even though my girls have some unique challenges and there aren't laws in the Dominican Republic to protect them, we've got the love of God. The teachers, the administrators, and the staff at SCS have the love of God in them and that is more powerful and valuable than any law."
As missionaries, it was important that Vicki and Jeff find a school that shares the same vision for their kids' wholistic flourishing, academic and spiritual. Because of the unique mission of SCS, which welcomes families of all different faith backgrounds, students have the opportunity to hear the gospel and be discipled. According to Vicki, "Academic success isn't the only thing that matters to us as parents. That is important, but our kids are also learning how to love well, how to face challenges, how to be people of character." For this family, it is the teachers that makes an SCS education so valuable. "SCS offers great academic programs, especially considering the quality of their faculty. But faculty at SCS care about so much more than just the academic success of their students, and that's what sets it apart as a school and makes it a family."
Jeff shares Vicki's gratitude for the faculty at SCS, saying, "the uniqueness of the culture at SCS is hard to measure. The faculty are family to us, and they are at SCS on mission, to shepherd hearts and form minds for Christ." Throughout their time at SCS, Raena and Sophi have overcome many challenges through this partnership and have benefited from the breadth of programming and opportunities that SCS has to offer. "At SCS, our kids can do anything they set their minds to because the faculty see the same potential in my children that I see in them. When my girls who are deaf wanted to audition for the musical, the directors and leaders were all in! They said, 'if you think your daughters can do it, we think they can do it!' and they found a way. So, my girls have been earning parts in the musicals every year since. Last year they even competed in the Model UN conference in Harvard." Raena and Sophi are members of the National Honors Society, the soccer team, the Santiago Outreach Program, and the Chapel Band.
Santiago Christian School is thankful for every family that chooses to partner with us. "Academics is the tip of the iceberg; the way that faculty shepherd the hearts of their students is what makes the investment worth it." SCS exists to form personas íntegras who reflect Jesus in character, wisdom, and influence, and every staff member is a part of that calling.
Shaping the lives of those that will shape the nations.
Vicki and Jeff are sure that an investment of SCS is worth it because "the students at SCS will be next leaders of this nation and they will have global influence. SCS is preparing each individual for global leadership for Christ. Why not invest in that? An investment in future generations will never come back empty."