"The purpose of Santiago Christian School is to produce alumni who are personas íntegras. We desire alumni to display growing maturity as disciples of Jesus by increasingly reflecting him in character, wisdom and influence."
Inspirational Generosity
January 21, 2021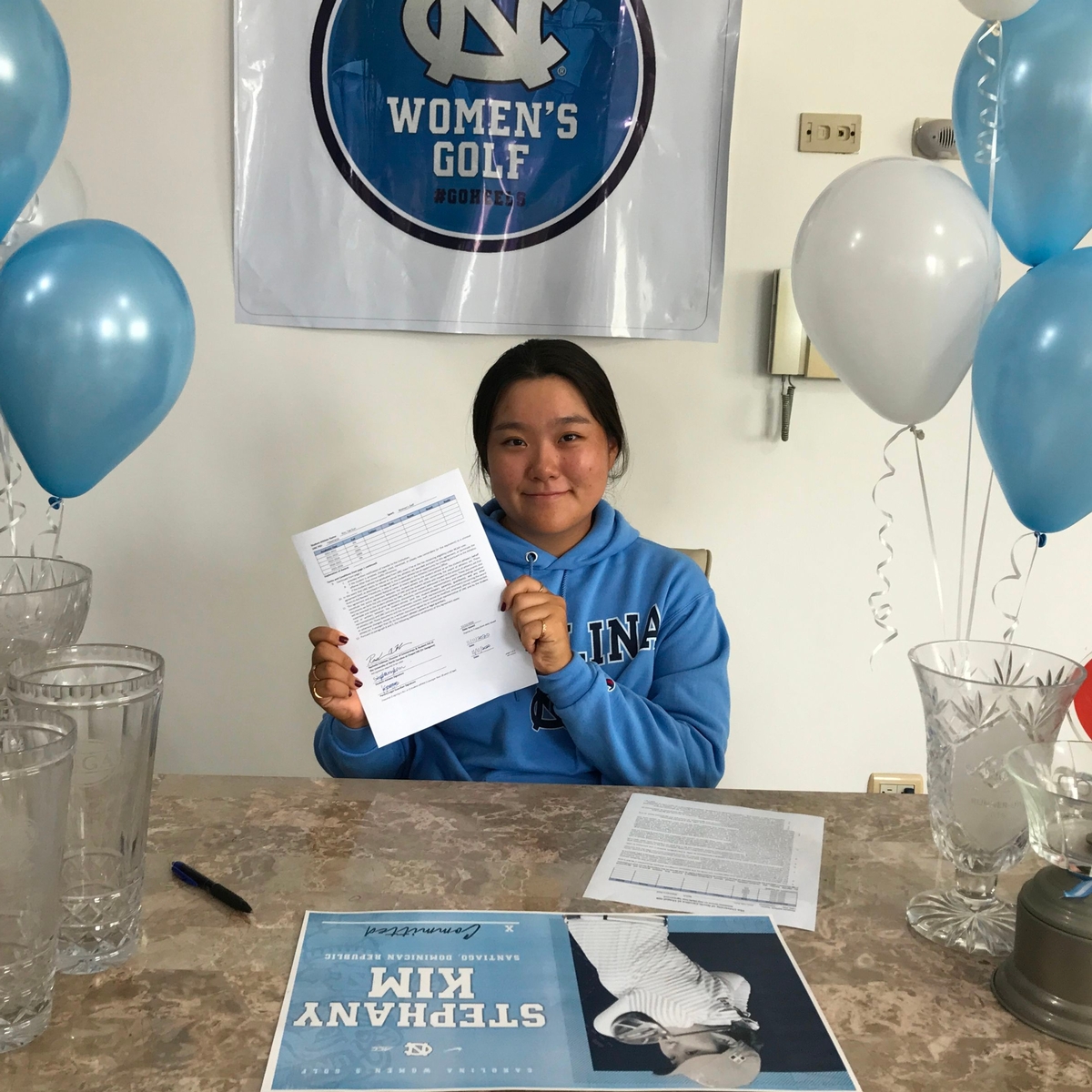 Stephany Kim is looking forward to graduating and starting her freshman year at the University of North Carolina where she received a scholarship to play NCAA Division I Women's Golf and study Business Administration
Stephany has been attending SCS since Pre-K 3 and has seen many changes over the years. Growing up alongside her classmates, the members of the SCS community are like family to her. Over the years, the faculty at SCS have been a huge source of encouragement and support to her, and their presence in her life has shaped her into the person she is today. When describing what makes the faculty at SCS unique, she said "my teachers always encouraged me to look for Jesus in every situation, even when times were tough. They always listened to me, cared for me, and encouraged me to have hope!"
Stephany is an excellent student and leader among her peers. She has been a member of NHS for 3 years and this is her second year serving as Vice President, a responsibility she takes very seriously. Being a person of integrity is really important to her and one of the most important lessons she learned throughout her time at SCS. She says, "the Honor Code has defined who I am as a person of integrity. With the help and support of teachers and staff, I feel very prepared for my future."
As she looks ahead to her life as a proud SCS alum, she wants to encourage others to invest in the SCS education. The world-class English-language training, high caliber teaching staff, and international accreditation that SCS provides have equipped her to confidently take the next step into a future of academic excellence and professional leadership.
If you are considering an investment in SCS, Stephany shared that "it's the generosity of people like you that inspires me and my classmates to be generous with our gifts and resources."